Moveon's foundation in manufacturing starts with heavily invested equipment capable of fabrication, coating, and measurements with broadly focused metrology. Our professional optical and mechanical engineers are ready to welcome custom prototype projects. We understand that our customers depend on us to produce custom optics accurately within the shortest timeframe in this competitive environment. We strive to meet and beat these expectations.
Injection Molding
Injection Molding and Replication are the two main processes that we apply. In injection molding, we make use of highly precise, electric injection molding machines that are equipped with optical screws and barrels calibrated in the nano to sub-microns scale. We have experience molding optics that are as small as 0.01 g and as large as 50 g.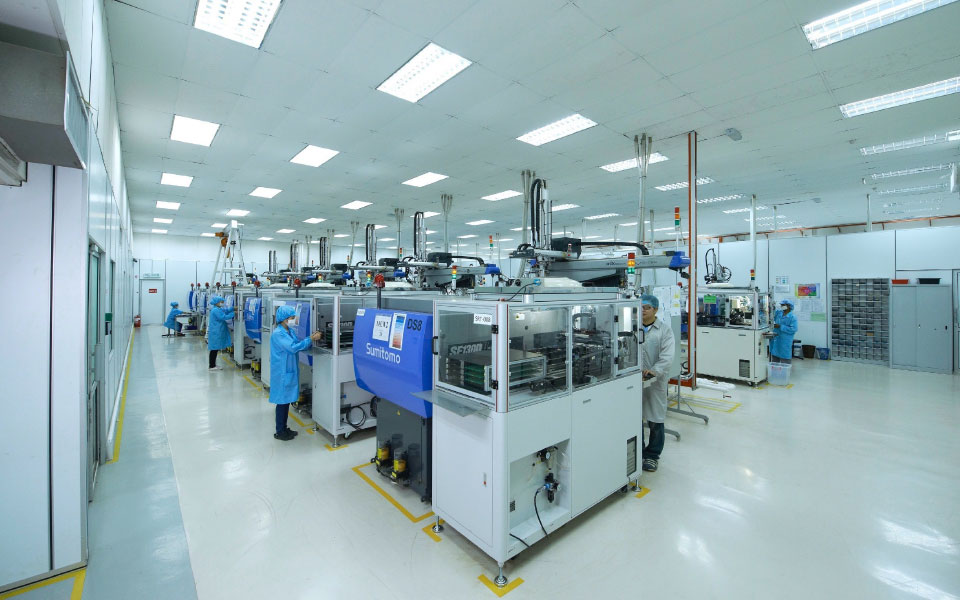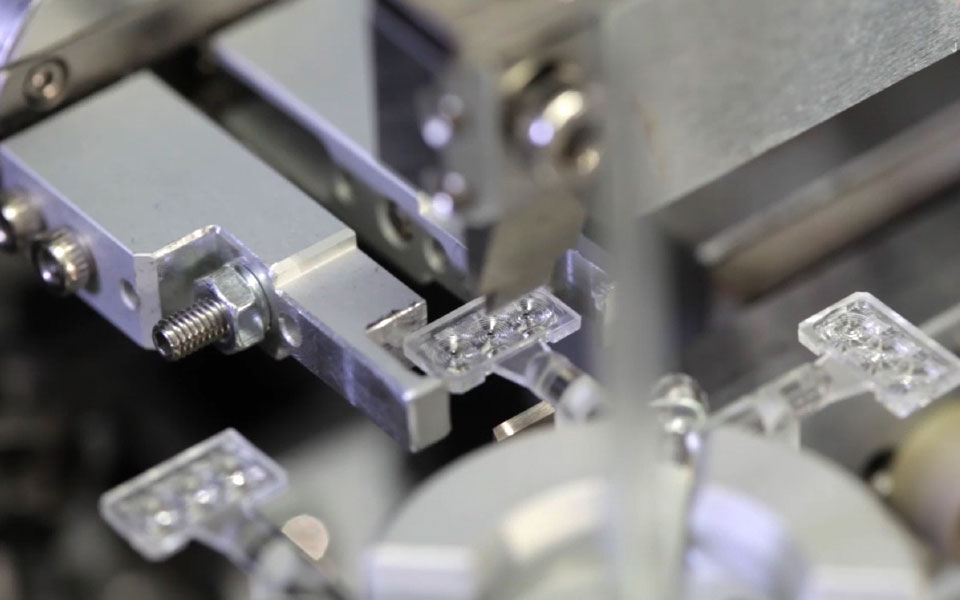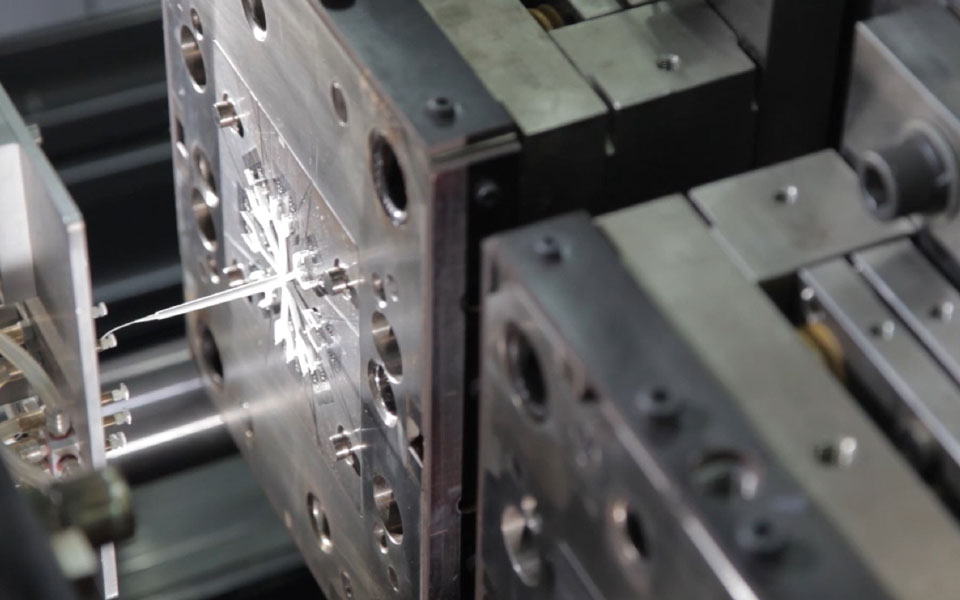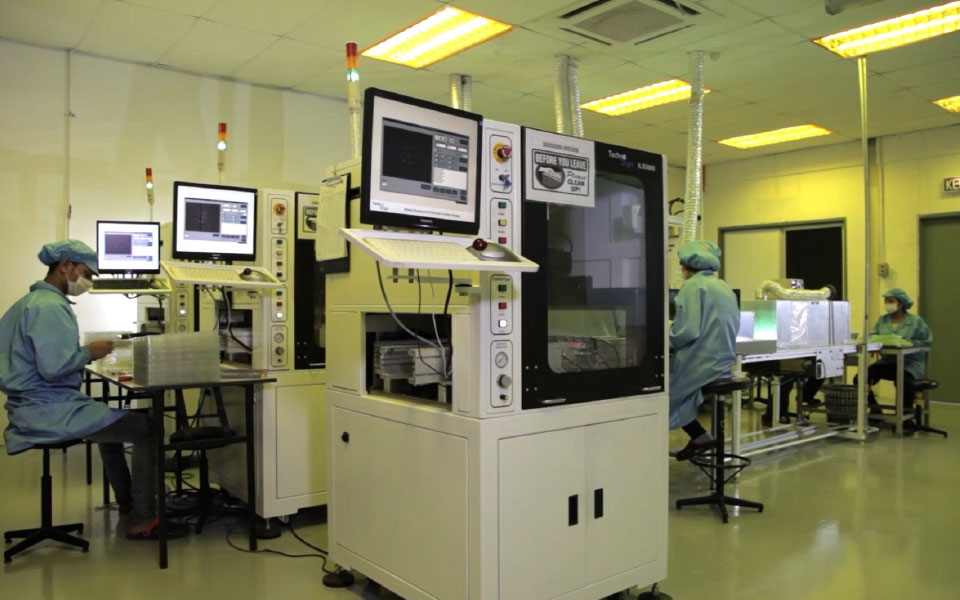 Replication
Optical replication is a proprietary process that Moveon Technologies developed. Through it, we can fabricate clear optical components that are capable of withstanding multi-pass solder reflow conditions of up to 265°C for 30 sec exposure.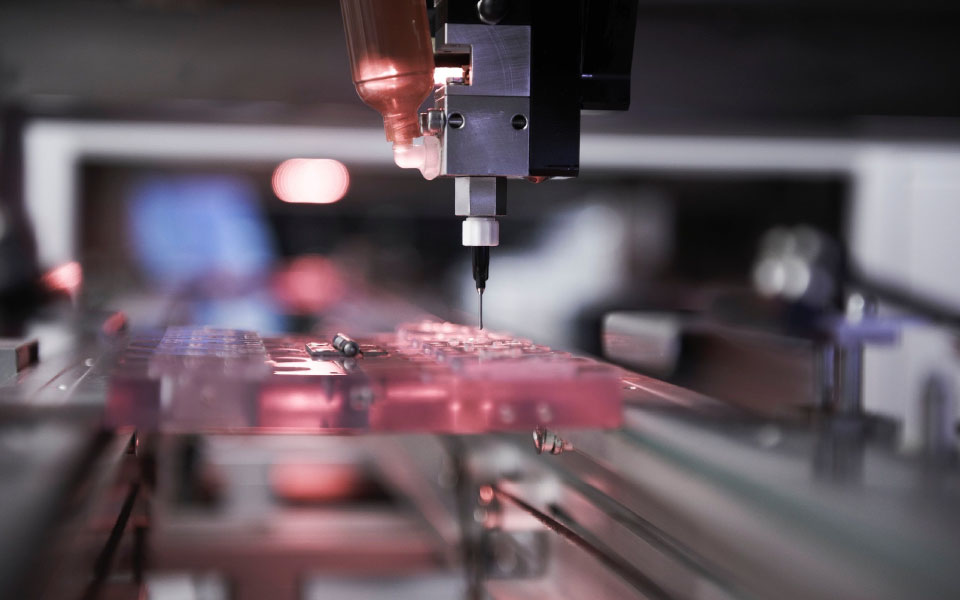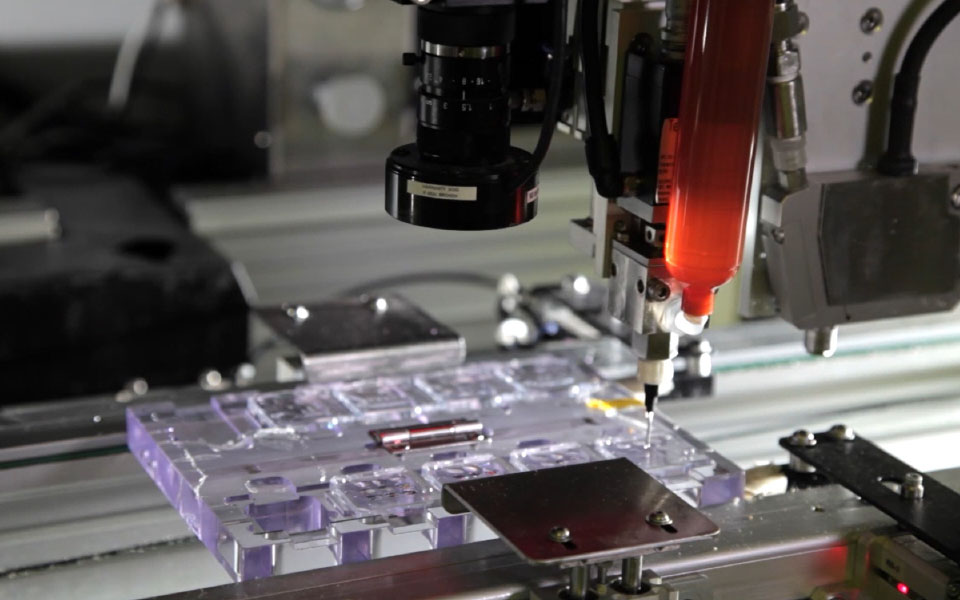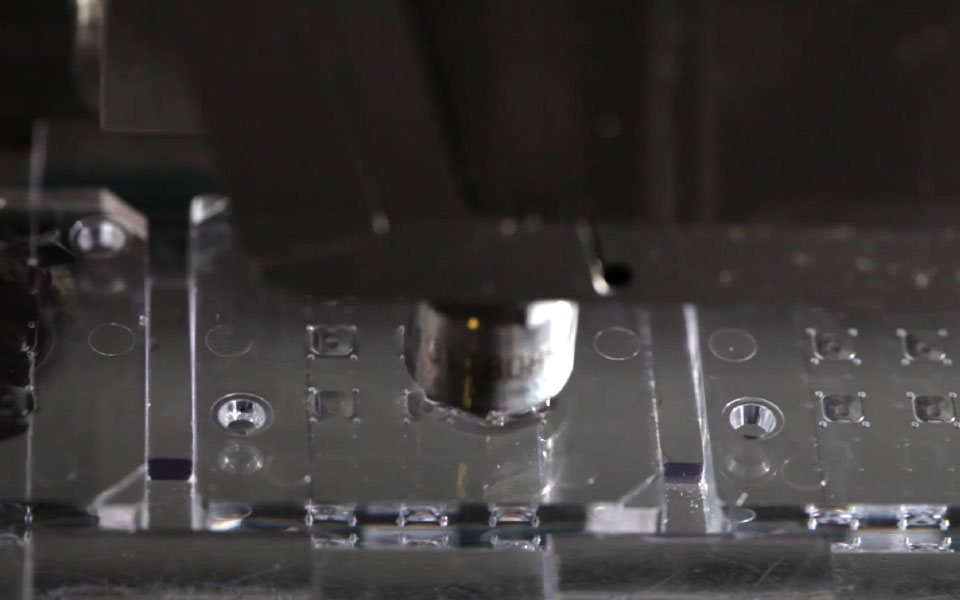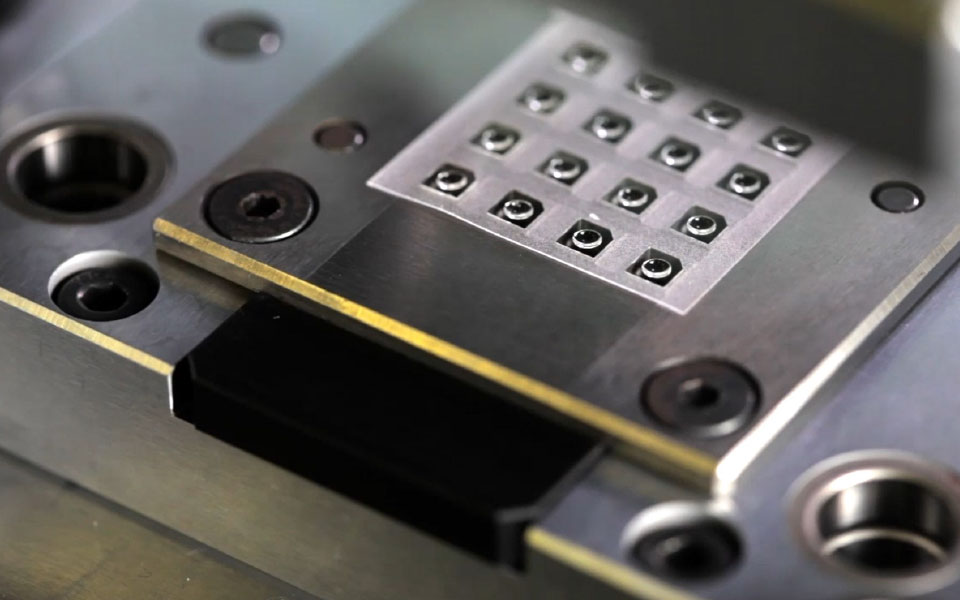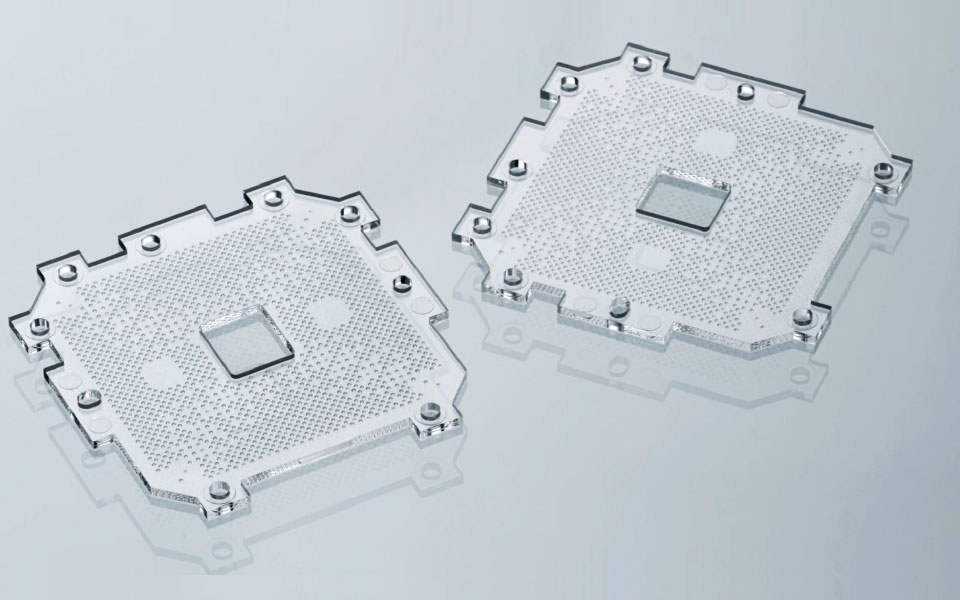 Tool Fabrication
A full-fletched in-house tooling facility with capabilities such as high precision EDM, CNC machining, Wirecut, Lapping Equipment, Super drill, Turning lathes and Nickel Forms. Coupled with 2-D (AutoCAD) and 3-D (Solidworks and Rhino) design software, we provide comprehensive mold design and fabrication services for our customers.
Diamond-Turning
Single point diamond turning is a technique that refers to machines which uses ultra sharp diamond as a cutting tool. Lathes are also used to increase the accuracy to product plastic or metal optics. For example: Lens shape.
The use of special machine tools (Eg: Diamond Lathe) with single-crystal diamond-cutting tools to produce metal optics is called diamond-turning.
The diamond-turning process produces finished surfaces by very accurately cutting away a thin chip or layer of the surface. The resulting surface is often of a high quality mirror finish with a profile that accurately adheres to the desired final product.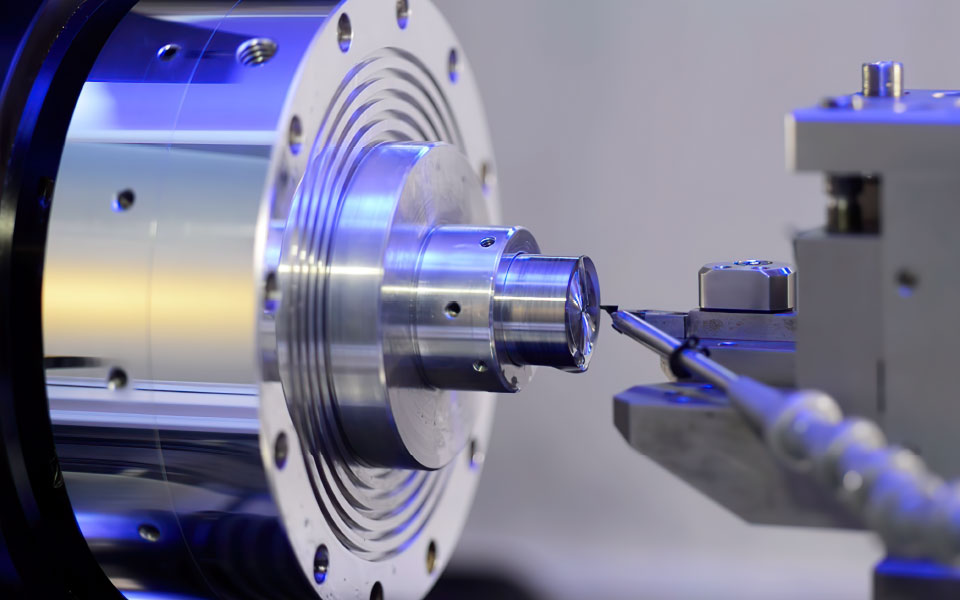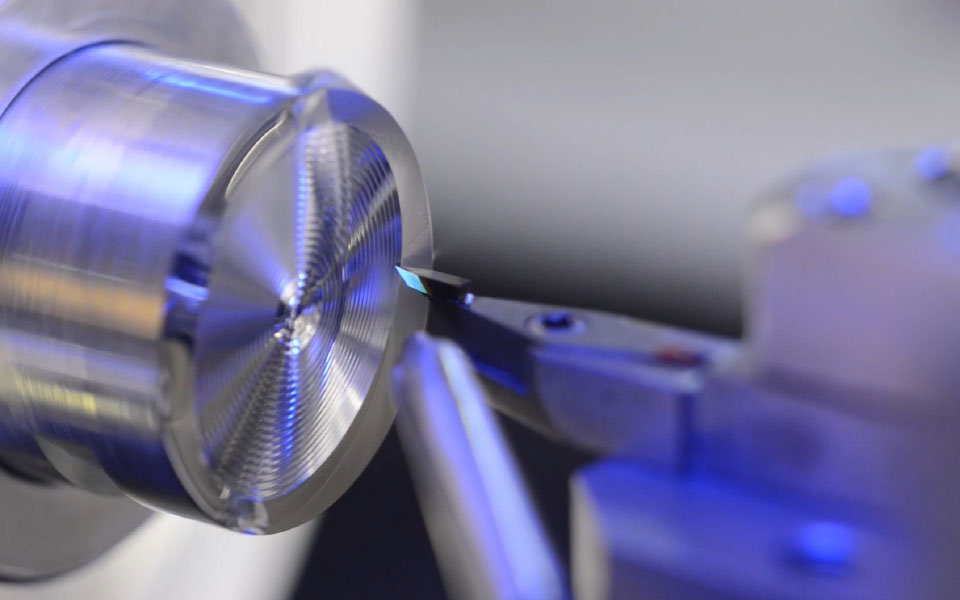 Optical Coatings
Optical thin-film coating allows molded or replicated optical components to achieve an enhanced level of performance beyond what is possible with uncoated lens. Our coating technology and processes ensure the best results by increasing reflections or eliminating them (anti-reflection) by means of depositing layers of optical enhancing materials in nano-thickness via vacuum and plasma aided technology, accomplished under low temperature setting suited for heat-sensitive substrates such as polymers.
Wafer Level Optics
Over the last couple of years, what we have seen at Moveon is an industry trend towards wafer level optics for optical sensors and optical imaging devices. This new process lowers manufacturing costs and creates the opportunity for new high-volume applications. At Moveon, we have been investing in new equipment and infrastructure to support this growing trend in wafer level optics. We have been investing in cleanrooms which give us the ability to achieve extremely clean, very low defect optical structures critical for wafer level optics.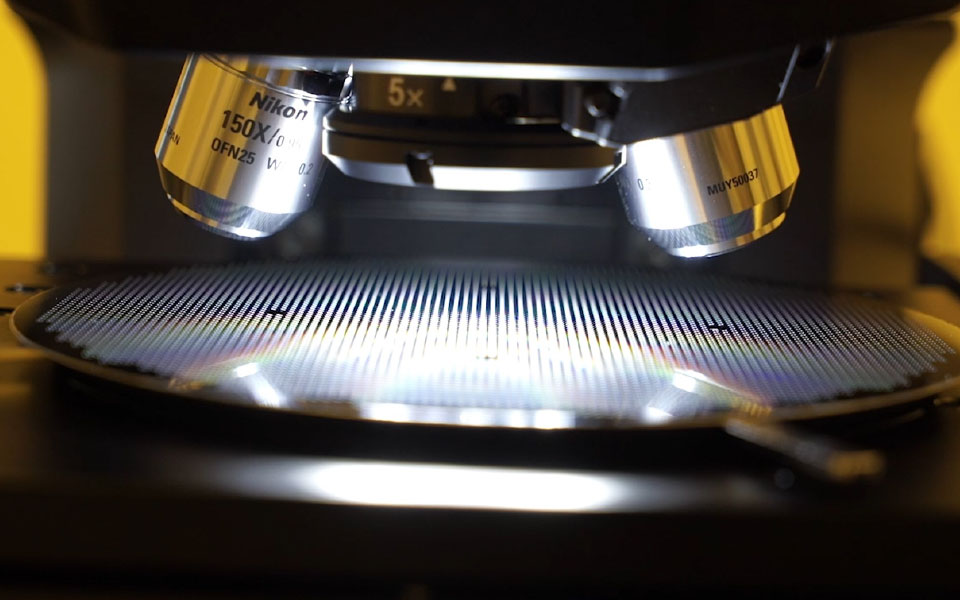 2-Photon-Polymerization / Direct Laser Writing
The rapid technical development of ultrashort laser systems (Femtosecond lasers) is creating exciting possibilities for very precise localization of laser energy in time and space. These achievements have triggered novel laser applications based on nonlinear interaction processes.
Two-Photon Polymerization technology allows for the fabrication of three-dimensional micro and nanostructures in photo-sensitive materials based on "direct laser writing" via a non-linear two-photon absorption process.
Photo-cure resins (Photoresist) that polymerized when exposed to UV-light can undergo a chemical reactions when two photons of near-infrared light are absorbed simultaneously. A necessary condition for this effect to occur is a sufficiently high light intensity that is provided by an ultrashort pulse laser.
After illumination of the desired structures inside the photoresist volume and subsequent development , the polymerized material remains in the prescribed 3-D form. This allows for fabrication of any computer-generated 3-D structure.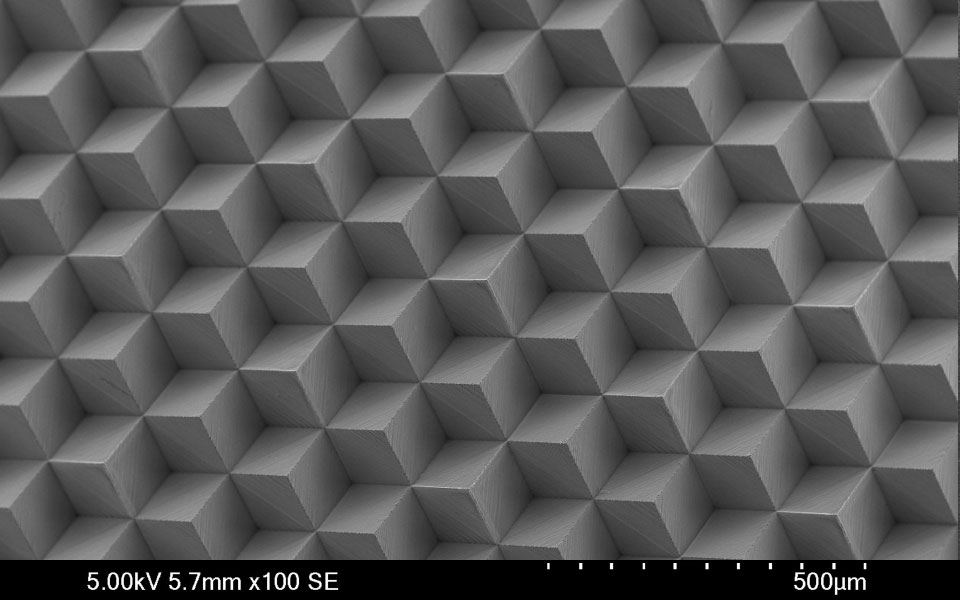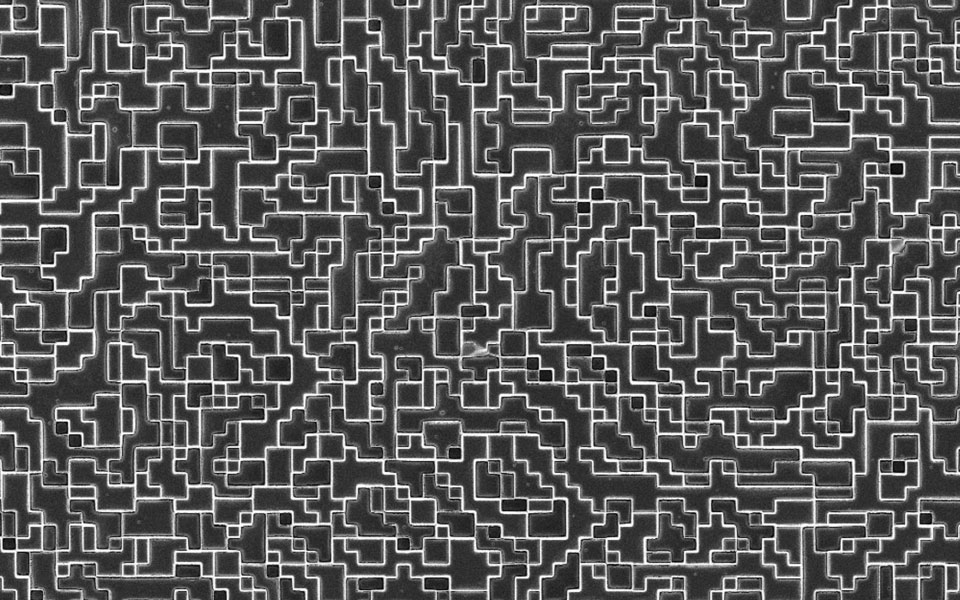 Chrome Etch Litography
Chrome Etch Lithography is a process that uses UV light to transfer a patterning from its photomask to a photoresist-coated substrate. In Moveon, we use a collimated system of LED based optical head which provides a homogeneous exposure over the substrate, allowing us to achieve sharp alignment and resolution in the micro-scale.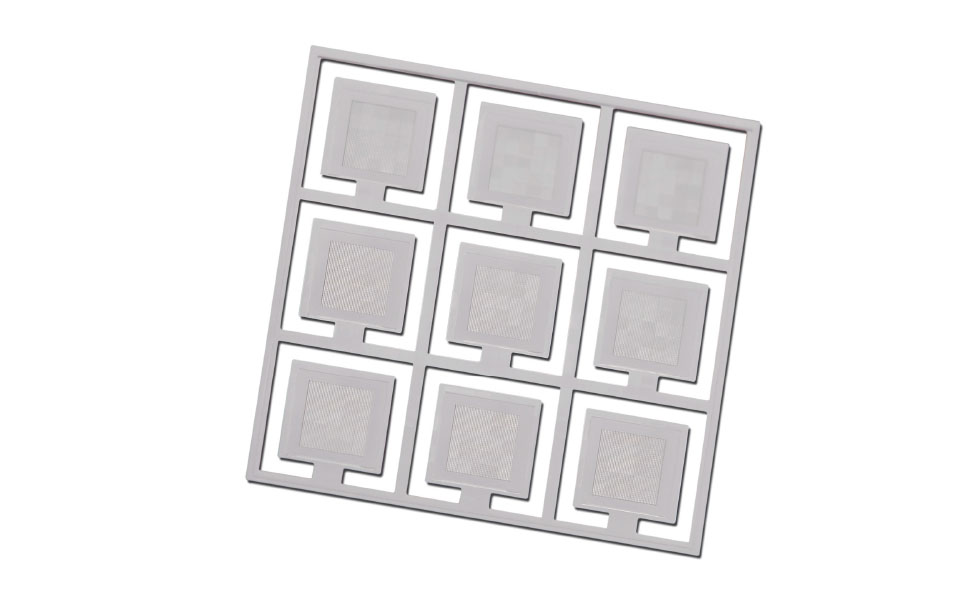 Masters
Two-photon polymerization-based direct laser writing (2PP-based DLW) allows us to fabricate 3D micro- and nano-scale complex structures down to sub-micron resolutions. We have the capabilities to produce high-precision micro-optical elements for industries such as consumer electronics and medical devices which demand high accuracy. Polymer masters can be directly generated from CAD models, and subsequently used to make molds for injection molding by electroforming a nickel-shim on top of the polymer structure. This allows us to bring prototypes up for serial production.
For structures unsuitable for injection molding, soft replication can be done instead by casting a layer of polydimethylsiloxane (PDMS) or silicone on the nickel-shim to mold and duplicate microfluidic channels for microfluidic devices.